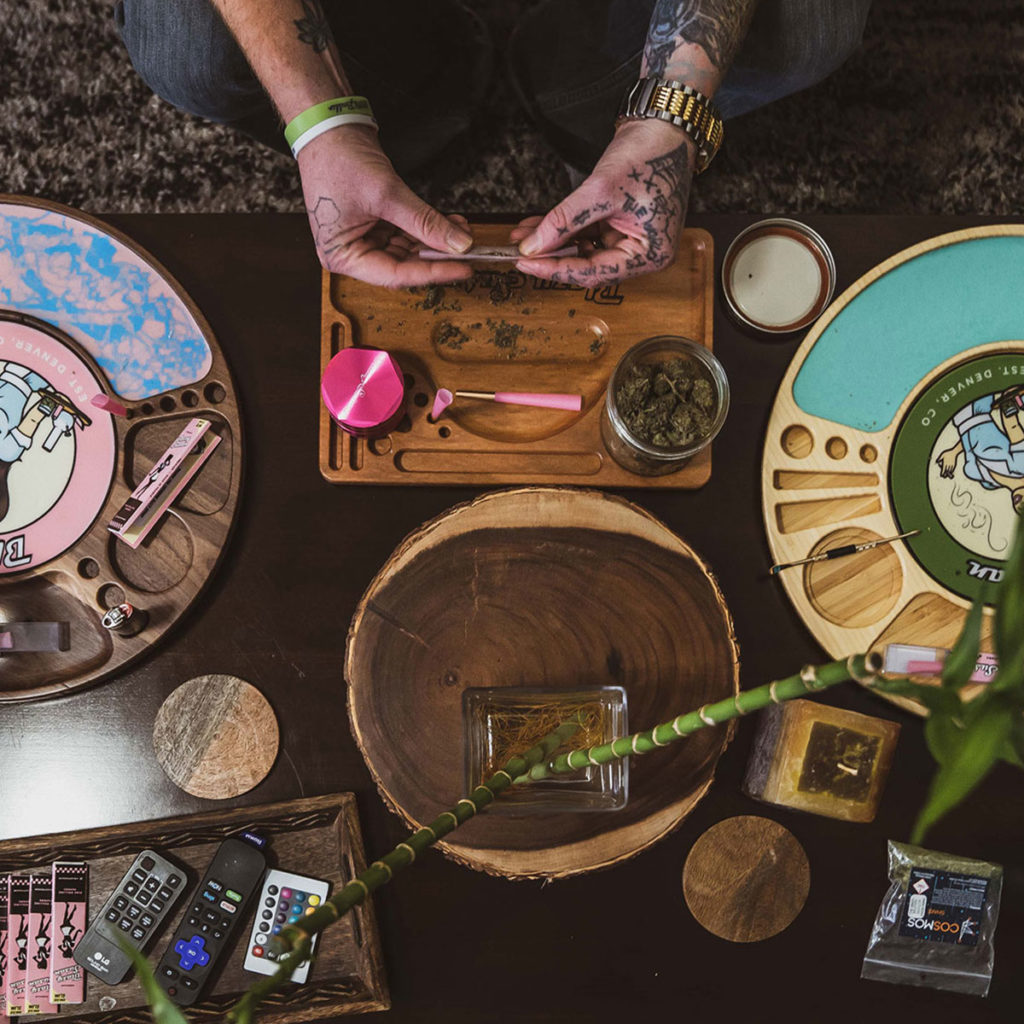 Rolling trays are the perfect tool to keep you organized and keep your smoking space clean. Rolling a jay can get messy, but rolling trays are designed to keep your rolling papers and flower neat and tidy. Keep in mind – with regular use, your rolling tray can get dirty too. Cleaning your rolling tray is one way to ensure you get the best use out of your tray. If your rolling tray is starting to look like it could use some love, here are few tips for keeping your smoke station squeaky clean!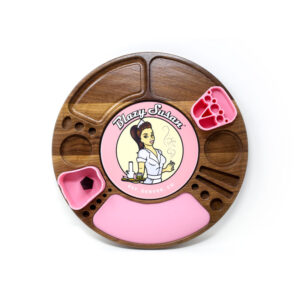 Our signature product, The Blazy Susan Spinning Rolling Tray, comes in several high quality woods including  birch, cherry, and walnut. They come with a fine Italian varnish to ensure a sleek and smooth rolling experience. We also carry Blank/Unfinished wooden Blazy Susan Spinning Rolling Trays, where you can add whatever finish, stain, or paint your heart desires. These rolling trays are both ultra functional and a one-of-a-kind work of art. Here are a few tips to keep them clean:
Do not Dunk or Soak in Water
Wood tends to soak up water like a sponge. This can cause structural issues to your rolling tray. With any wooden rolling tray, it is better to wipe down, not soak or dunk.
Do Not Use Strong Cleaners
Just like water, strong cleaners can be absorbed into the wood. This can leave bad odors and actually affect the flavor of your herb.
Damp and Wipe
Use a cleaner like diluted vinegar or isopropyl alcohol to scrub the residue off. Then, wipe down your wood with a damp cloth and dry it off with a dry cloth.
Brushes to Wipe off Residue
You will want to have a few brushes of varying bristle sizes and shapes to help clean your rolling tray. Using different bristle sizes to help wipe off residue helps you get a more complete clean.
Stainless Steel Rolling Trays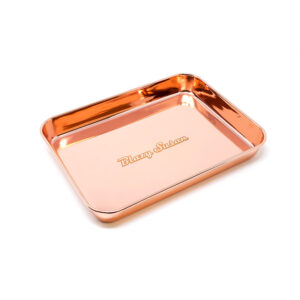 Our stainless steel rolling trays are sleek, shiny, and efficient rolling surfaces. Our stainless steel rolling trays are available in rose gold and purple. Here's how you can keep them clean:
Do Not Use a Knife or Steel Wool
If you accidentally over-scrub with a steel wool pad or try to scrape the residue off with a knife, you are likely going to scratch the surface. Too many scratches in the surface, and the herb can stick in those crevices making it harder to clean.
Damp and Wipe
In order to clean your metal rolling tray, try using a damp cloth. You can use a solution of diluted vinegar, or an isopropyl alcohol spray solution to help you get the residue off.
For Stubborn Residue, Try Heat.
If the residue is being stubborn and won't come off, you can apply a little heat. Applying heat to the resin will help loosen it up and melt it off. Once it comes off, wipe it down as described above.
Hemp Plastic Rolling Trays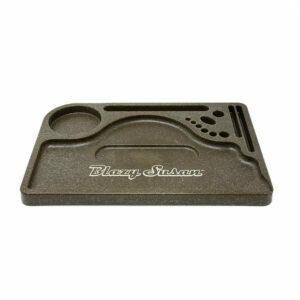 Our hemp plastic rolling trays are ultra durable (hemp plastic can be 2.5x stronger than polypropylene plastic), and 100% biodegradable! Here are some tips on how to keep your hemp plastic rolling tray clean:
Use Your Dishwasher.
You can put your hemp plastic rolling tray in the dishwasher for a short period of time. This will help get some of that built-up residue off, especially if you clean it regularly.
Isopropyl Alcohol and Salt.
Give your tray a quick soak in isopropyl alcohol and salt. This should help to remove any built-up substances. Alternatively, you can let your tray soak in hot water and soap.
If All Else Fails, Use a Knife.
If your residue is being really stubborn, you can use a knife to scrape it off. We suggest using this as a last resort because you don't want to put too many scratches into your rolling tray, making it harder to clean in the future.
Depending on your smoking routine, you should probably be cleaning your rolling tray at least once every few months. Regular maintenance will guarantee your Blazy Susan rolling tray will last for years!
Sign up for our newsletter, The Blazy Bulletin (you can sign up from the bottom of our homepage)

Follow us on Instagram @blazysusan

Follow us on Twitter @blazy_susan

Like us on Facebook @blazysusan

Turn on post notifications on all three channels