Show Filters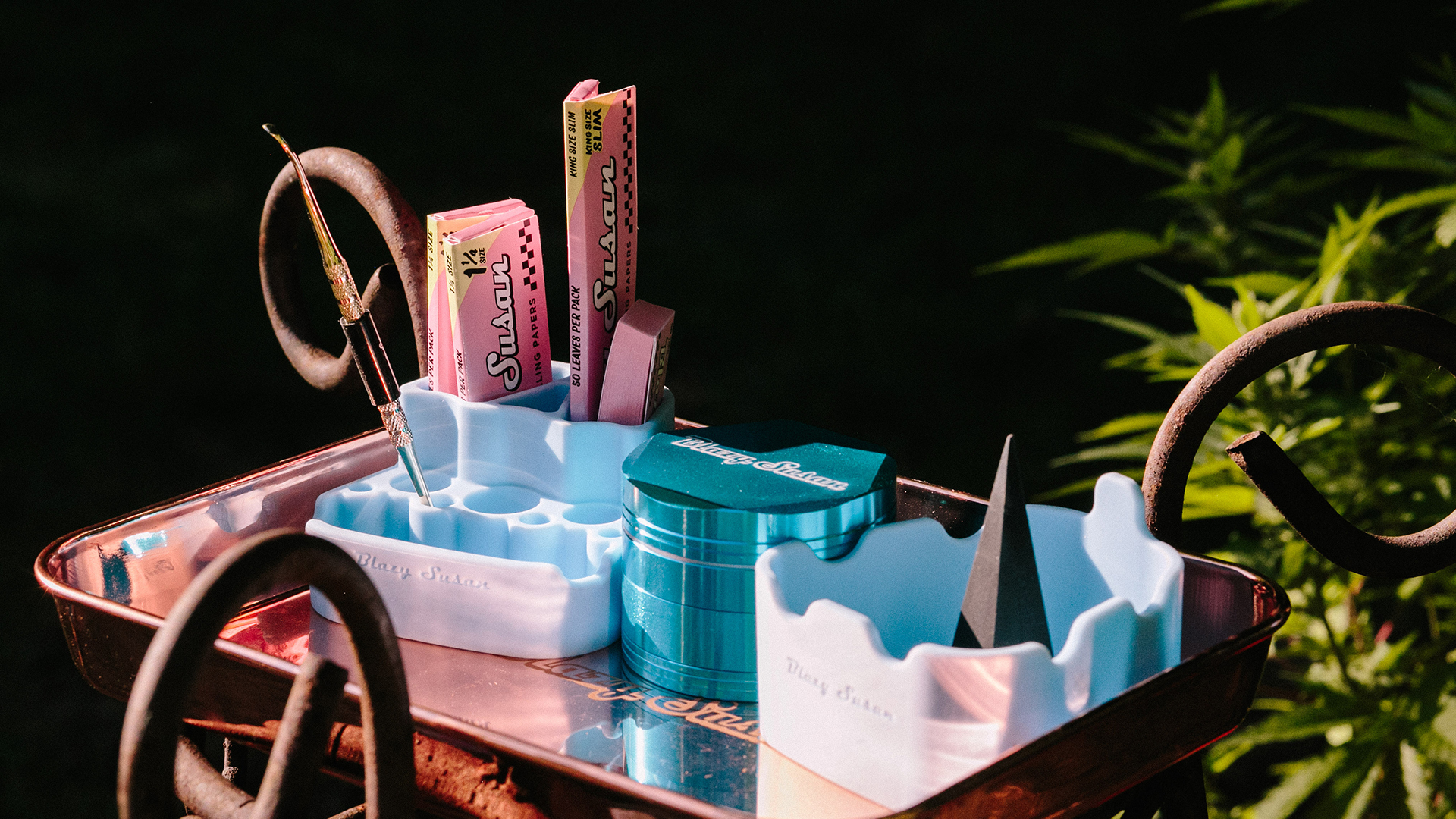 Blazy Susan Rolling Trays
Shop our extra functional Blazy Susan rolling trays built from years of consumer feedback and improvements. All of our trays come out ready to challenge any enthusiast with its assortment of slots and storage areas built in.
Our first 2 designs feature the original spinning rolling tray, the Blazy Susan, or one of our standard Blazy functionality-inspired rectangular trays. You'll find a ton of great customization options featuring things like silicone inserts and dab pads, or our growing list of available wood styles.

Rolling Trays – Why Do you Need Them?
Rolling trays help you keep everything exactly where you want it. The Blazy Susan Spinning Rolling Tray keeps your area neat, clean, and organized by storing your pipes, bowls, dab tools, and more into separate compartments.

Choosing The Right Rolling Tray For You
Choosing the right rolling tray depends on your smoking style and preference. If you're a simple roll and toker, our stainless steel rolling tray is perfect for you. If you need extra compartments, and places to put your smoking and dabbing accessories, then our Blazy Susan Spinning Rolling Tray is your best option. It all comes down to how often you expect to use your rolling tray and the level of organization you'd like your rolling tray to have.
Helpful Rolling Tray Links
If you're just starting out and need a little help understanding in how a rolling tray can help your next smoking sesh check out these helpful links
5 Reasons to Buy a Blazy Susan Spinning Rolling Tray
5 More Reasons Rolling Trays Improve Your Sesh