Show Filters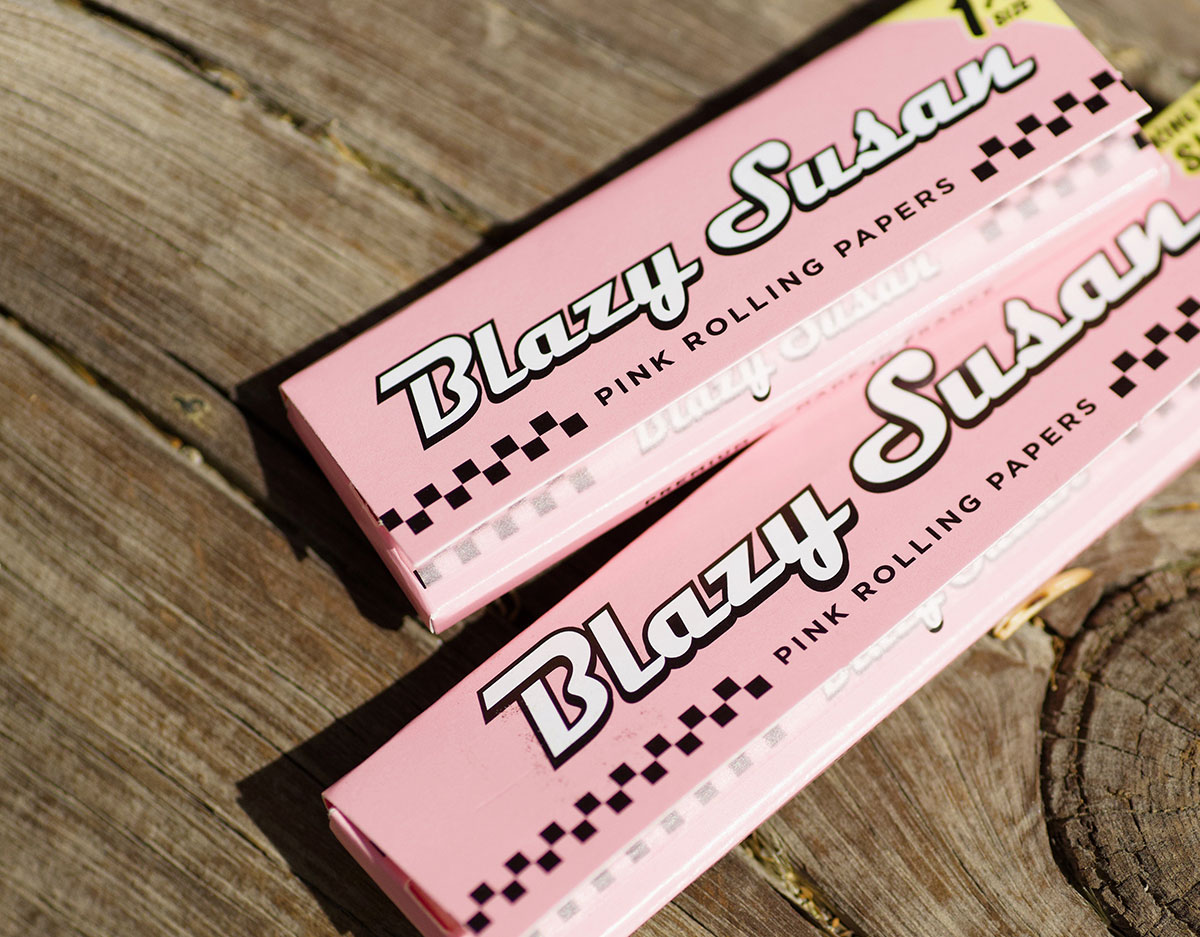 Pink Rolling Papers That Are Slow Burning
Vegan, GMO Free, and Chlorine Free.
Our world famous Blazy Susan Pink Rolling Papers are made in France using premium materials that deliver a slow burn with absolutely no aftertaste. Instead of using hemp or rice paper, which can impart unwanted flavors and smells onto your smoking material, we use wood pulp so that your joints taste and smell the way they should. Blazy Susan Rolling Papers are also extremely tough compared to normal rolling papers. You won't have to deal with nearly as many rips, tears, or holes poking through your papers.
50 Rolling Papers Per Booklet.
Blazy Susan Pink Rolling Papers come in the industry-standard size (1 ¼"). If that's not big enough, we also carry king size rolling papers. Each pack has almost double the papers that most other companies have. Our rolling papers come 50 to a booklet, rather than the usual 32. This means that you'll be rolling pink joints for days before ever running out!
Buy Rolling Papers in Bulk and Save!
We offer quantity discounts, so make sure to buy more than one pack of papers to get the best value. Don't forget to pick up a pack of Blazy Susan Filter Tips with your order as well so your pink joints will be absolutely perfect.
---
Be sure to tag @BlazySusan with your pink rolling papers for a chance to get featured on our page – we love supporting our #BlazyGang community!