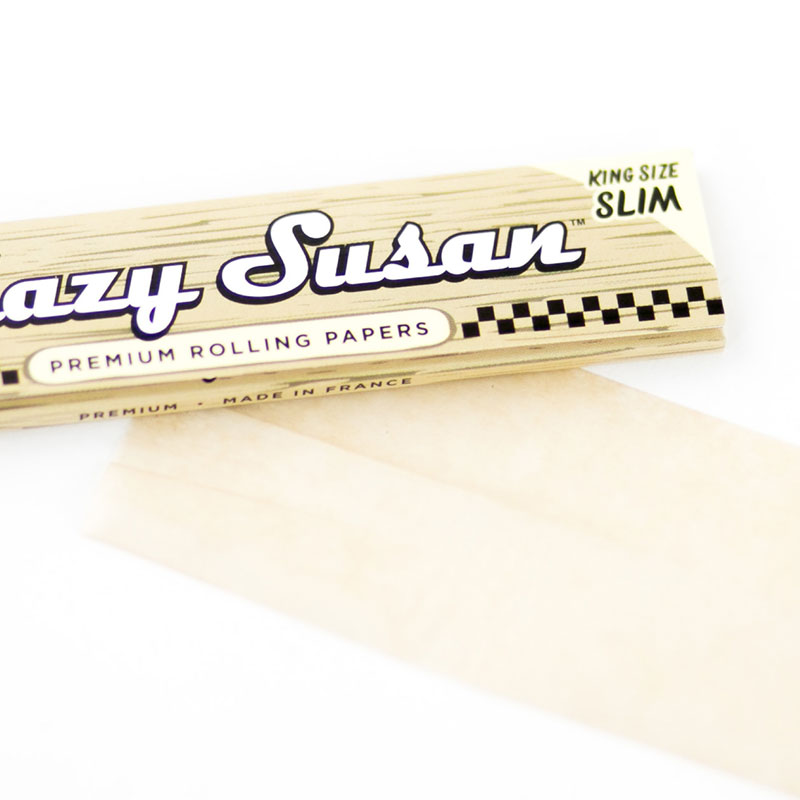 While the pink papers will always be our favorite, we realize pink isn't for everyone. Our unbleached rolling papers are perfect for anyone who's trying to get back to the basics. These are damn good old school papers, ready to burn!
Introducing Unbleached Rolling Papers
Like our original pink rolling papers, these unbleached rolling papers are 100% vegan and made with only the finest materials. That means our papers have zero animal byproducts or harmful chemicals.
Better For You and the Enviroment.
These unbleached rolling papers are also a significantly better choice for the environment when compared to conventional rolling papers. The manufacturing process has minimal impact on the environment and they burn cleaner too. Our environmental standards extend to other "carbon positive" products as well, like our 100% biodegradable hemp plastic rolling tray.  We also partner with environmental charity organizations like One Tree Planted. If you'd like to learn more about the impacts of vegan rolling papers, check out our blog post Rolling Papers – Why Vegan Matters.
The Difference Between Pink and Unbleached Rolling Papers.
There isn't much of a difference between the signature Blazy pink rolling papers you know and love and the newer unbleached rolling papers. The main difference is that the unbleached papers carry their natural hue instead of the naturally dyed light pink color of our signature papers. This can be preferable to those who rather not have "pink" papers.
Our unbleached rolling papers come in standard 1 ¼" or king size. King Size Rolling Papers are the perfect option when standard rolling papers just aren't big enough. We also carry unbleached rolling kits. The rolling kit pack comes with 32 of our King Size Papers, a stack of filter tip paper, and a built-in mini rolling tray!
Whether you prefer our unbleached rolling papers or our classic pink papers, all of our rolling papers here at Blazy Susan are vegan and non-GMO. Give either one of our papers a try and you will taste the difference right away!
We aim to provide superior rolling paper options for every smoker. Tag us with your favorite style to use on Twitter and IG @blazysusan.
Sign up for our newsletter, The Blazy Bulletin (you can sign up from the bottom of our homepage)

Follow us on Instagram @blazysusan

Follow us on Twitter @blazy_susan

Like us on Facebook @blazysusan

Turn on post notifications on all three channels