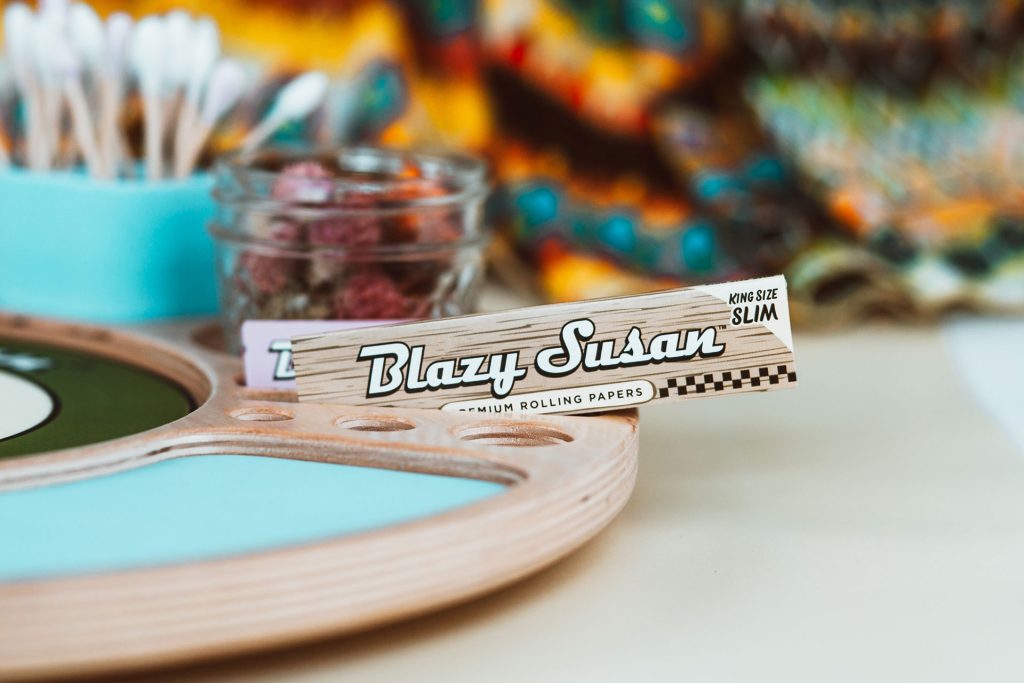 If you're looking to take your smoking experience to the next level, it all starts with the rolling papers you use. Using the wrong type of papers can leave an unpleasant chemical taste in your smoke and cause uneven burns. At Blazy Susan, we believe that your rolling papers shouldn't affect the taste of your smoke or compromise your health with harmful chemicals. We also believe in offering a variety of options to spice up your smoking routine. That's why we've expanded our collection beyond our signature pink rolling papers to include unbleached papers and pre-rolled cones.
What are unbleached rolling papers?
Unbleached rolling papers are a type of rolling paper that haven't undergone a bleaching process to make them white. Traditional rolling papers are often bleached with chemicals like chlorine, which can leave behind traces of harmful compounds. Our unbleached rolling papers don't contain any of the chemicals used to bleach or dye rolling papers, making them a healthier option for you. There isn't much difference between our signature pink or purple rolling papers and the unbleached papers, except that the unbleached papers retain their natural hue. This also means that our papers are free from animal byproducts and harmful chemicals, making them 100% vegan. Our papers are sourced from one of the finest mills in France, and the wood pulp used is sustainably harvested by FSC standards. We rigorously test all our products, from the packaging to the final product inside, to ensure their quality and safety.
Better For You and the Enviroment.
In addition to being a healthier option for you, our unbleached rolling papers are also a better choice for the environment. The manufacturing process has minimal impact on the environment, and they burn cleaner too. Our commitment to the environment extends to other "carbon positive" products, such as our 100% biodegradable hemp plastic rolling tray. We also partner with environmental charity organizations like One Tree Planted to give back to the planet.
Rolling paper sizes and options
Our unbleached rolling papers come in standard 1 ¼" or king size.
If you prefer a larger size, our king size rolling papers are perfect for you. We also offer unbleached rolling kits, which come with 32 king size papers, a stack of filter tip paper, and a built-in mini rolling tray.
Whether you prefer our unbleached rolling papers or our classic pink or purple papers, all our rolling papers at Blazy Susan are vegan and non-GMO. Give our papers a try, and you'll immediately taste the difference.
We aim to provide superior rolling paper options for every smoker. Tag us with your favorite style to use on Twitter and IG @blazysusan.
Sign up for our newsletter, The Blazy Bulletin (you can sign up from the bottom of our homepage)

Follow us on Instagram @blazysusan

Follow us on Twitter @blazy_susan

Like us on Facebook @blazysusan

Turn on post notifications on all three channels