Dabs (aka oil, concentrates, shatter, rosin, live resin) are a highly concentrated form of the flower that you typically smoke. Because of this, dabbing requires its own set of specialized dabbing tools. A few months ago, we released our first line of Blazy Susan Dab Trays. These dab trays are designed *for dabbers by dabbers*. We'll go over some common dabbing tools for your tray along with some essential dabbing accessories for your next sesh.
A dab rig is a specialized type of bong or water pipe that is specifically designed to smoke concentrates. This is the centerpiece to your dabbing experience. The Blazy dabbing tray is a perfect place to keep your dabbing rigs so you don't have to worry about your surfaces coming into contact with your concentrates. Concentrates can be super sticky, and easy to make a mess with. Having a nice dab tray with stick-resistant silicone is essential to keeping your space tidy.
The terms nails and bangers basically refer to the same thing. They're the attachments that are heated up in order to vaporize your extract. The nail sits at the top part of the main "bowl" where you place the concentrates for smoking. Nails and bangers can be made out from various materials – including titanium, glass and quartz. They can be bought and stored separately from your dab rig. We recommend picking up a Dab Station to store your nails and bangers – they have slots specifically sized to fit these.
Torches are crucial for dabbing because they heat the nail or banger to help produce vapor. Torches are preferable over regular lighters because you can get a nice even flame to heat your nail. They're an essential dabbing accessory that can be stored on your dab tray.
The Blazy Susan Dab Tray comes with a free dab pad. Even if you don't have a dab tray, dab pads are a must-have for your dabbing toolkit.  Dab Pads (also known as dab mats) prevent your dab rig from sliding around or falling and breaking. They also can help keep concentrates and residues from getting on your surfaces. The Blazy dab mats clean up easy and are dishwasher safe too! Compare that to trying to clean concentrates off your coffee table and it is easy to see why dab pads are so important.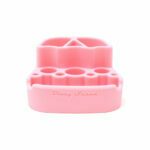 Another accessory that our dab tray comes with is a Dab Station. Dab Stations are really where the magic of organization happens. The Blazy dab station comes with flexible slots and holders for all your dabbing tools and concentrate accessories. Check out our Dabbing Essentials Bundle – which includes a Dab Station in the color of your choice.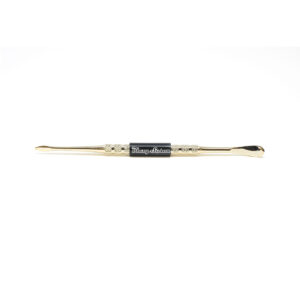 Dab tools provide a safer way to manage and transport different types of concentrates. Dab tools are used to scoop out a dab of concentrate and then drop it onto the heated nail. The Blazy Dab Tray and Blazy Dabbing Essentials Bundle both come with a Gold Dab Tool that has one flat side for cutting your concentrates and one curved side for scooping your concentrates onto your nail.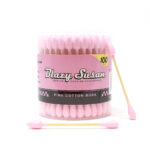 Like anything else that gets used, your dabbing tools and rigs will get dirty and sticky. Quartz bangers are no exception. Cotton Buds keep your quartz clean so the banger can give you that clean flavor that quartz bangers are known for.  Cotton buds are also included in our Dabbing Essentials Bundle. Our cotton buds are highly absorbent with a sturdy bamboo stick, and they're available in pink or white.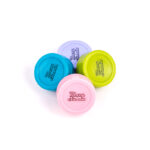 Once you pick up some nice concentrates, you need a way to safely store them. Dab jars are perfect for that! The rectangular indentation in the dab tray is a perfect place to keep a few dab jars and help keep your concentrates organized.
These essential dabbing accessories will help take your dab sesh to a whole new level. They fit perfectly on the Blazy Susan Dab Tray – having a home for all of your tools and accessories makes it super simple to tidy up and organize your smoke space. Show off your dabbing organization skills and tag us in pics of your setup at @blazysusan on IG!
Sign up for our newsletter, The Blazy Bulletin (you can sign up from the bottom of our homepage)

Follow us on Instagram @blazysusan

Follow us on Twitter @blazy_susan

Like us on Facebook @blazysusan

Turn on post notifications on all three channels
Browse Our Dabbing Accessories and Dab Trays