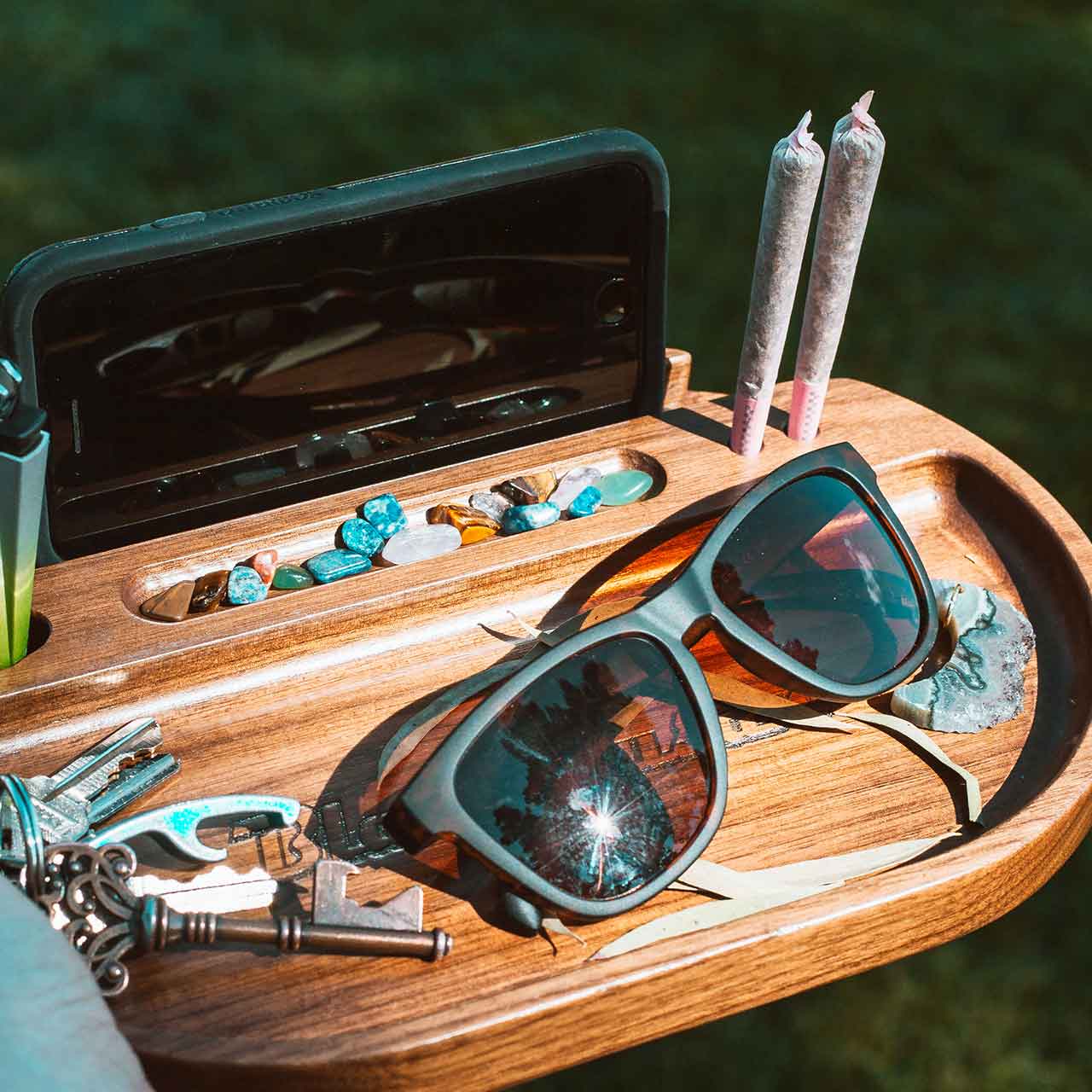 Blazy Susan has grown into a popular brand best known for its premium smoking accessories and rolling papers.  The secret to our success is simple: we consistently focus on creating quality smoking accessories. Blazy Susan smoking accessories are created by smokers and dabbers for smokers and dabbers, so when you buy from Blazy Susan, you know you're getting premium quality smoking accessories. Let's take a look at what we have to offer:
Level Up With These Smoking Accesories
The Blazy Susan Spinning Rolling Tray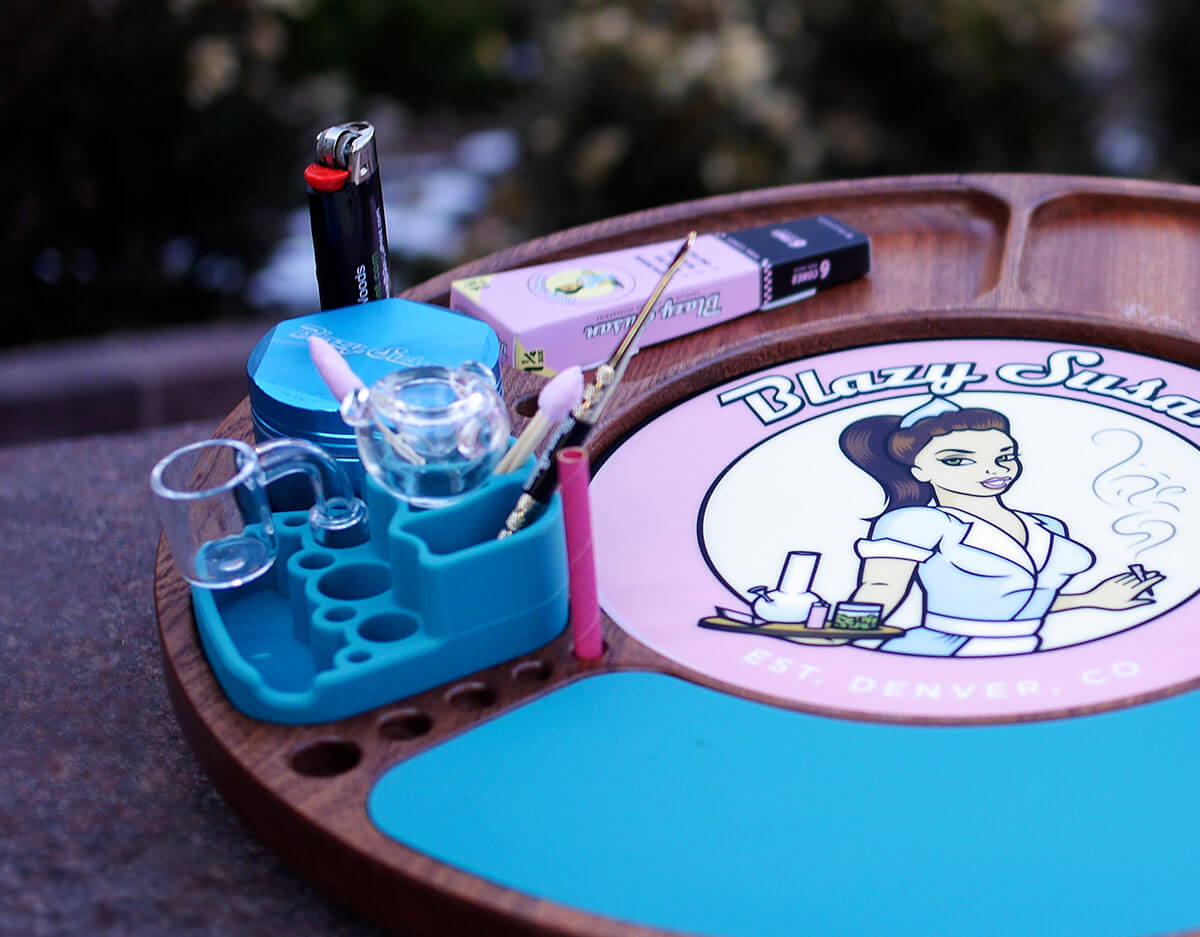 Our flagship product, the Blazy Susan Spinning Rolling Tray, is a multi-purpose organizer and rolling tray all in one. This product was born when our founder, Will, was bothered by his messy coffee table and decided to build a spinning tray that would keep all of the smoking accessories on his table neat and tidy. If you have trouble keeping your space clean and organized, the Blazy Susan Spinning Rolling Tray is the perfect solution for you.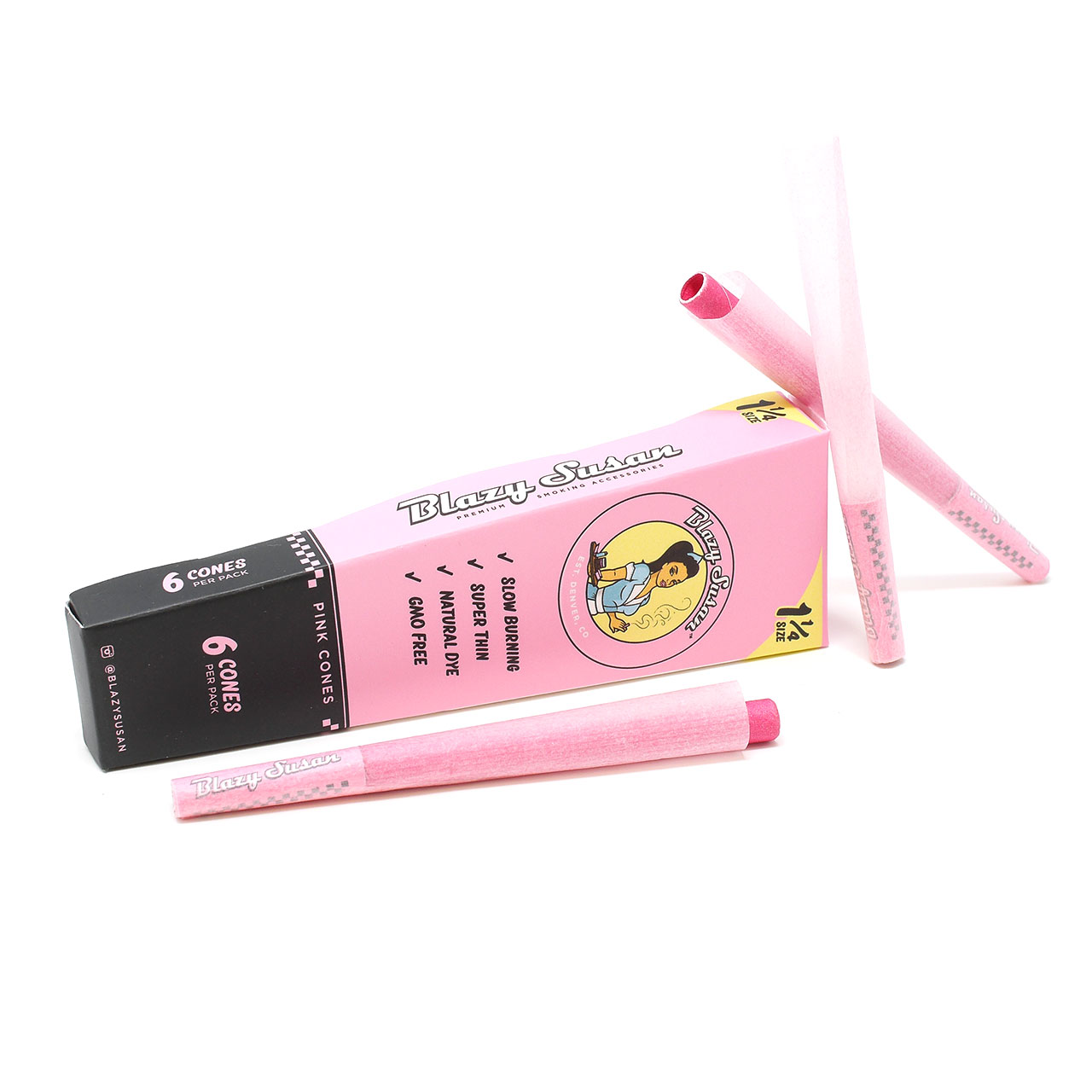 Pre rolled cones are convenient when you want to skip a few steps when rolling a joint or roll quickly while on the go.  Blazy Susan's pre rolled cones, like our rolling papers, are vegan, GMO and chemical free. This means enjoying your herb without having to worry about inhaling harmful chemicals.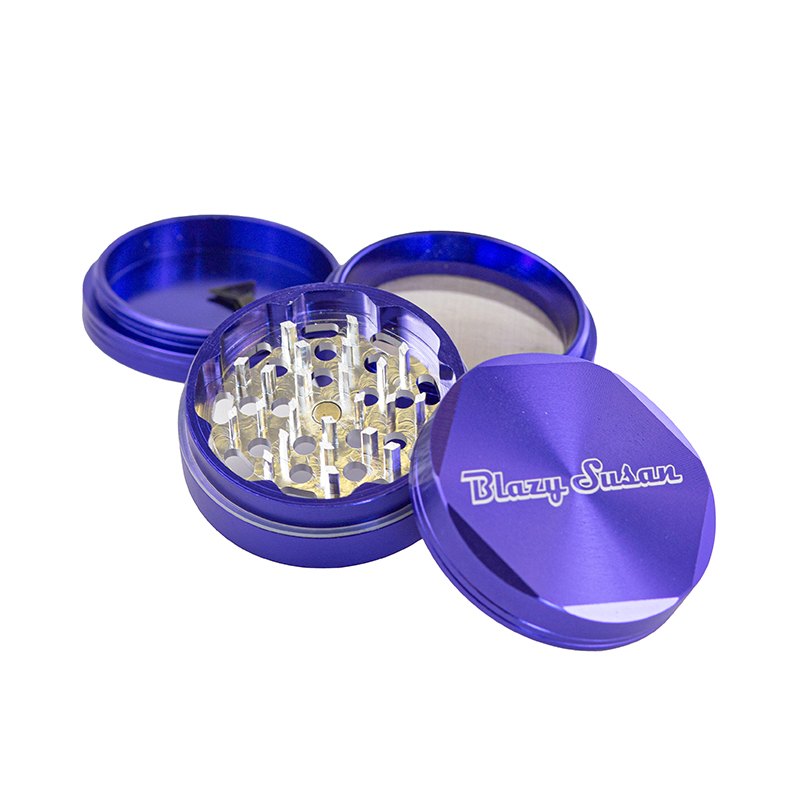 A reliable grinder is crucial for every smoker. Blazy Susan's 4 piece grinder is an aluminum grinder that consists of three separate chambers: the upper chamber where you load and grind your flower, the middle chamber where the ground plant material drops into, and the bottom chamber which acts as a kief catcher. If you want to learn more about how our grinder can enhance your smoking sesh, read our What Are Grinders and How to Use Them blog post.
Here at Blazy Susan, we're working hard to constantly improve our products so you can get the most out of your smoking sesh. We test all of our products so that when you buy Blazy products, you know you are getting a premium smoking accessory that will take your smoking game to the next level. Sign up for our eblast to stay in-the-know of all our super dope upcoming product drops!
Sign up for our newsletter, The Blazy Bulletin (you can sign up from the bottom of our homepage)

Follow us on Instagram @blazysusan

Follow us on Twitter @blazy_susan

Like us on Facebook @blazysusan

Turn on post notifications on all three channels
Browse Our Smoking Accessories