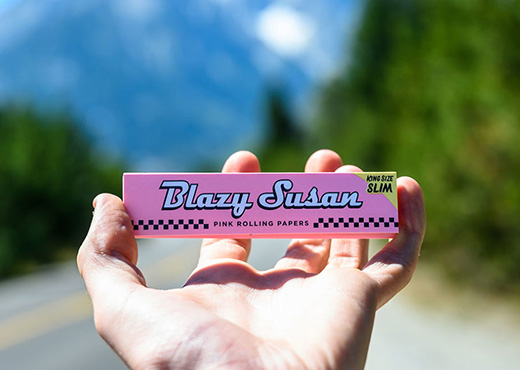 When you're planning a road trip, it's important to make a packing list of your most essential gear – and that includes your smoking stuff. If you're not organized, it's so easy to forget something or to overpack way too much stuff you don't need. Road trip like a pro with our handy smoking supplies and smoking accessories packing list!
Grinder - the perfect 2 in one solution.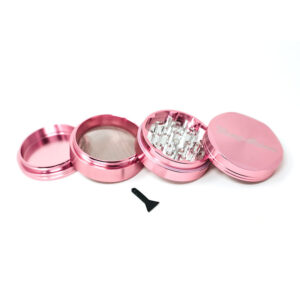 Grinders are great for breaking up your herbs and keeping everything else neat and clean while doing it. They're small, compact, and easy to store away anywhere. One of our favorite things about grinders is that they have two functions – breaking up your herb, and storing it as well. Additionally, grinders can make it super easy to pack your cones. Just grind it up, and use the main chamber as a "scooping container" to scoop and pack down your Blazy cone.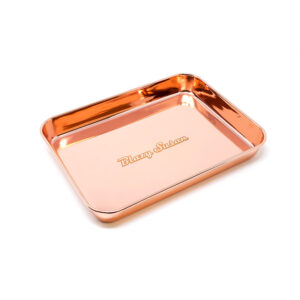 If you want to keep your ride odor free, then one of the last things you want is to get crumbs everywhere. A solid rolling tray, like our Stainless Steel Rolling Tray, is a must have when you're on the go. Lighter and thinner tin trays are prone to get dinged and damaged, especially when they're packed with a bunch of stuff in your car. Rolling trays are also essential on hiking and camping trips. They make it so much easier to put together a nice joint at the campsite, and even make things like packing a bowl easier by giving you a surface to hold everything on.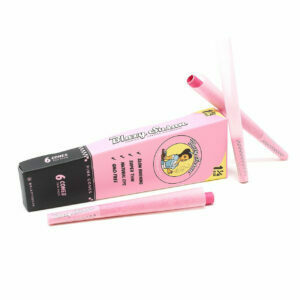 Roads can get bumpy, which makes rolling a jay super difficult. If you're a purist, our classic rolling papers have you covered. But, if you prefer convenience, our pre rolled cones are perfect for those unruly roads. With our pre rolled cones, you can have a perfect joint in 3 easy steps.  If you've used a pre rolled cone before or want to know more, check out How To Roll with Pre-Rolled Cones.  Grab some pre rolled cones today and thank us later!
If you want to skip the rolling and go straight to smoking, a glass pipe is a simple but effective choice for road trips. Most bowls are small enough to fit anywhere, so they make great travel companions for the smoking connoisseur. A word to the wise though – never travel with a dirty pipe. If you bring a glass pipe on a road trip, make sure you clean your pipe very thoroughly after each sesh. Dirty pipes will stink up your ride quick!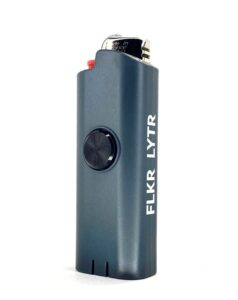 Forgetting a lighter on a road trip is blasphemous! You can always stop at the gas station to pick one up, but it's cheaper and more convenient to bring your own. Tools like a lighter leash or a lighter case can help you keep track of it, and make sure that nobody else accidentally pockets it. We've become big fans of the FLKR LYTR fidget spinner lighter case, especially on long road trips!
Staying hydrated is crucial when you're blazing. Make sure to bring plenty of water and cold beverages with you to avoid that cottonmouth. And when the munchies hit, you'll want something nutritious and delicious to help level you out. Pro Tip – pick up a cooler bag or cooler backpack, and keep it in the backseat loaded up with all of your drinks.
Dank herb smells can sink into the fabric of your clothes and car pretty easily. Keeping a smell-covering spray such as Ozium is not a bad idea. Also, glass cleaning products like 420 Cleaner are always nice to have on hand.
No matter which state you're in, you should never smoke and drive. Always follow local laws and regulations when it comes to cannabis in the car – the joint can wait till you safely arrive at your destination!
Stay safe out there, and don't forget to bring some Blazys with you on your next road trip. Happy trails!
Sign up for our newsletter, The Blazy Bulletin (you can sign up from the bottom of our homepage)

Follow us on Instagram @blazysusan

Follow us on Twitter @blazy_susan

Like us on Facebook @blazysusan

Turn on post notifications on all three channels
Browse Our Smoking Accessories